THIN AND UNEVEN BROWS ARE A THING OF THE PAST!
Skyrocket your confidence and watch the compliments roll in with the #1 Microblading Eyebrow Pen on the market!
Trusted by over 12,000 happy customers, the Eyebrow Fork tip Pen™ fills in thin and uneven eyebrows with natural-looking strokes that last up to 24 hours!
This 4 claw design is ideal for precise detailing and creating hair-like strokes.
Our state of the art pen is designed to be waterproof and smudge-proof and features a unique 4 tip precision brush for precise natural-looking strokes.
4 Incredibly Natural Colors
Match your eyebrows with the perfect color shade. The finished look is so natural you might even forget your wearing anything on your eyebrows in the first place!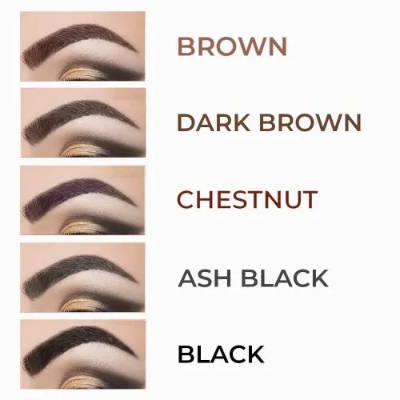 CRUELTY-FREE COMFORT WEAR FORMULA
Our Lightweight Comfort-Wear Formula provides a thin coat of color that intensifies as it sets into real hair pigments.